"Imagination is everything.  It is the preview to life's coming attractions."
– Albert Einstein
"You have all the reason in the world to achieve your grandest dreams.  Imagination plus innovation equals realization."
– Denis Waitley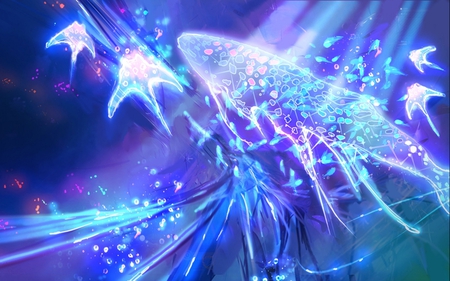 BreakawayIndividual.com
Zy Marquiez
April 16, 2019
Imagination is the gateway to everything that is created.
An individual merely must step through that doorway and begin imagining possibilities, solutions, change; positive change every single individual is capable of displacing.
For instance, just yesterday, someone left a metaphorical seed at my doorstep.  I call the act a 'seed' because a seed always holds endless potential.  And just as seeds need water and the right environment to grow and fluoresce, individuals need the right inspiration and the right circumstances to act on imagination.
The seed this person left was promptly used by me and fertilized as such, and voila, I there in chose to act.  This was because (1) the right inspiration came around, and (2) the right circumstance was coupled to that.  If both hadn't taken place, my decision to create something wouldn't have happened.
Why does an individual need both inspiration and circumstance to take place?  Because people get inspired all the time, but many times individuals do not act on that inspiration, they merely ruminate upon it at length under endless "what-if's".  I used to be incredibly guilty of this.  On the other hand, many people create things quite often, but when they aren't feeling inspired they are not at the top of their proverbial game, which is why inspiration is so crucial – it acts as fuel for those seeds of imagination.  This could be emblematic of writer's block – the ability to create something, but not much that ends up being useful.
The fusion of both above concepts is the perfect merger of gasoline and match; the gasoline is the seed in endless potential, and the match is the individual acting within the right circumstance to unleash the endless tsunamis of their bondless potential.  This means everything. 
As an individual, at any moment, at any time, you can inspire yourself to create something wondrous – be it writing, painting, creating music and the like.  But it doesn't stop there, because your very ability to act on your inspiration and imagination pushes others to test the boundaries of their imagination, wherever they may lead.
All of this is incredible potential that is inherent within every single individual and has an extremely resounding effect that doesn't get the credit that it deserves.
How many seeds will you drop today?
What forms of seeds will you share?
What type of creations will those encourage?
It's an interesting proposition to consider, isn't it?
Every moment is the right moment, just keep dropping those seeds.
For when the right time comes someone will not only appreciate that gesture of kindness, but they will contribute to the cycle of creation that is woven within the very strands of life.
Dropping seeds to help creation itself, to help life move forward?
What a neat concept.
___________________________________________________________
Suggested Reading:
Have You Ever Walked On The Moon?
Stranger On The Moon
Wings Are Made To Fly, Seeds Are Made To Grow
Why A Sound Mindset Is Crucial: The Light Side Of Mindset Vs. The Dark Side Of Mindset
Mindset Mindset Mindset!
A Sound Mindset Amidst The Obstacles Of Life
Mindwaves & Mindfulness
Modern Misteps Meet Mindfulness
How TV Robs You Of Your Life
How You Deposit A Truckload Of Black Pearls Into An Emotional Bank Account
How Are Your (Emotional) Bank Accounts Doing?
Emotional Bank Accounts: Mutual Funds
Emotional Bank Accounts: Deposits & Withdraws
Emotional Bank Accounts: Gems Gems Gems, Babies Everywhere!
Emotional Bank Accounts: I Call Your 7 Cents & Raise You A Dollar
Poker & Life: Pulling The Friend's Card
Imagination Unleashed
The Inherent Power Of Curiosity
A 7 Cent Investment Into An Emotional Bank Account To Convert A Hater?
What Do You Find Inspiring?
Poker FlashBack: Swimming With Sharks, Swimming With Whales
Imagination Rises Out Of The Jaws Of Defeat
What's Your Story?
You The Individual Are Author Of Your Own Journey, Of Your Own Destiny
Harry Potter Fans Trash Talk?  Say WHAT?!
Consciously Creating The Road Of Change, The World Of Tomorrow
What Are Your Personal Defaults?
The Opening Salvo, The First Minute
The Seeds Of Today, The World Of Tomorrow
Assumptions Are Mother Of All F@!$ Ups
Piercing Perspectives #1: Taking Things For Granted | Health & Mindset
Piercing Perspectives #2: You The Individual Are Extraordinary
Piercing Perspectives #3: The Divide & Conquer Left Right Paradigm
Piercing Perspectives #4: Poker As A Mirror For Life
The Individual, The Foundation Of Society
___________________________________________________________
If you find value in this information, feel free to share it.  This article is free and open source.  All individuals have permission to republish this article under a Creative Commons license with attribution to Zy Marquiez and  BreakawayIndividual.com
___________________________________________________________
About The Author:
Zy Marquiez is an avid book reviewer, inquirer, an open-minded skeptic, yogi, and freelance writer who aims at empowering individuals while also studying and regularly mirroring subjects like Consciousness, Education, Creativity, The Individual, Ancient History & Ancient Civilizations, Forbidden Archaeology, Big Pharma, Alternative Health, Space, Geoengineering, Social Engineering, Propaganda, and much more.